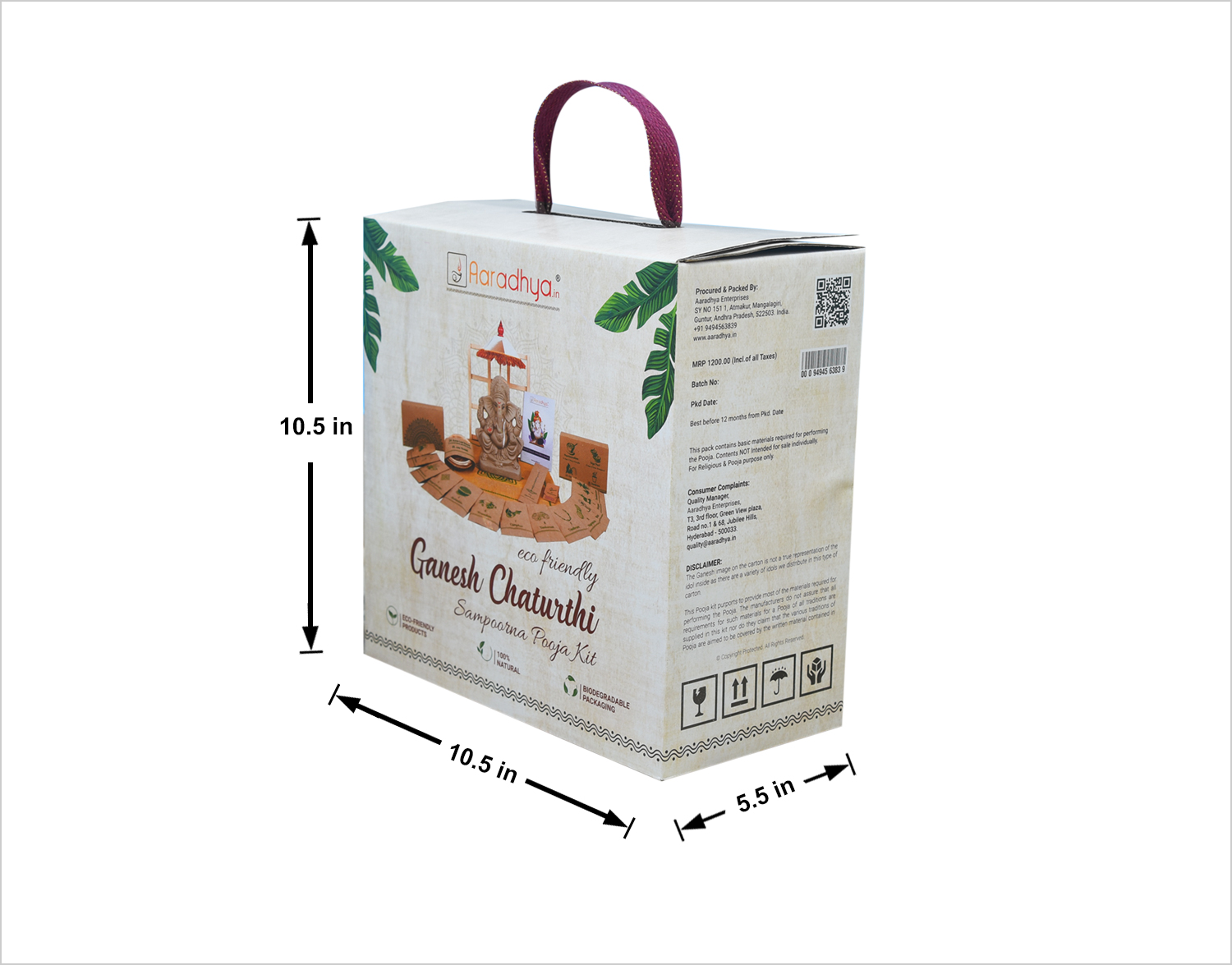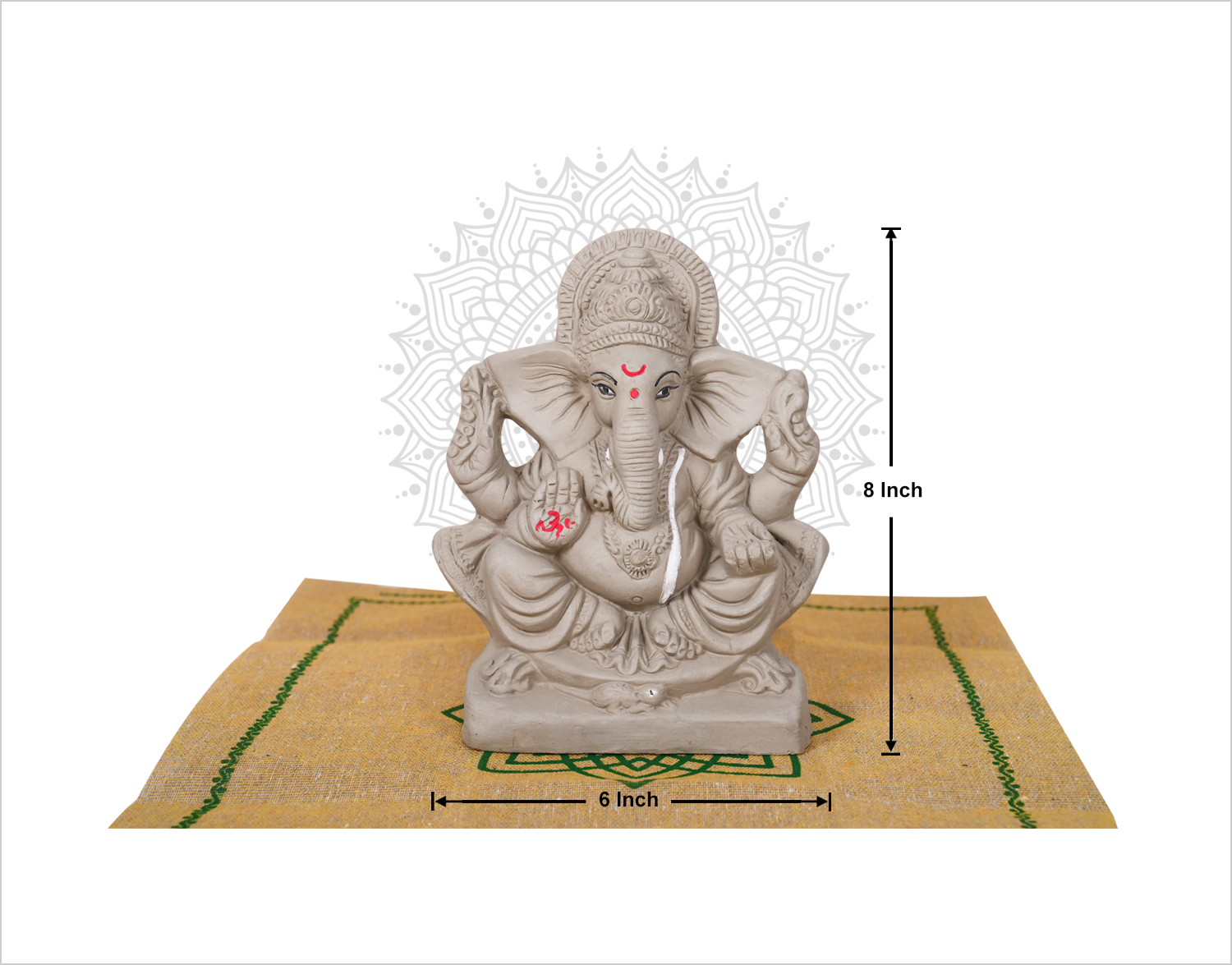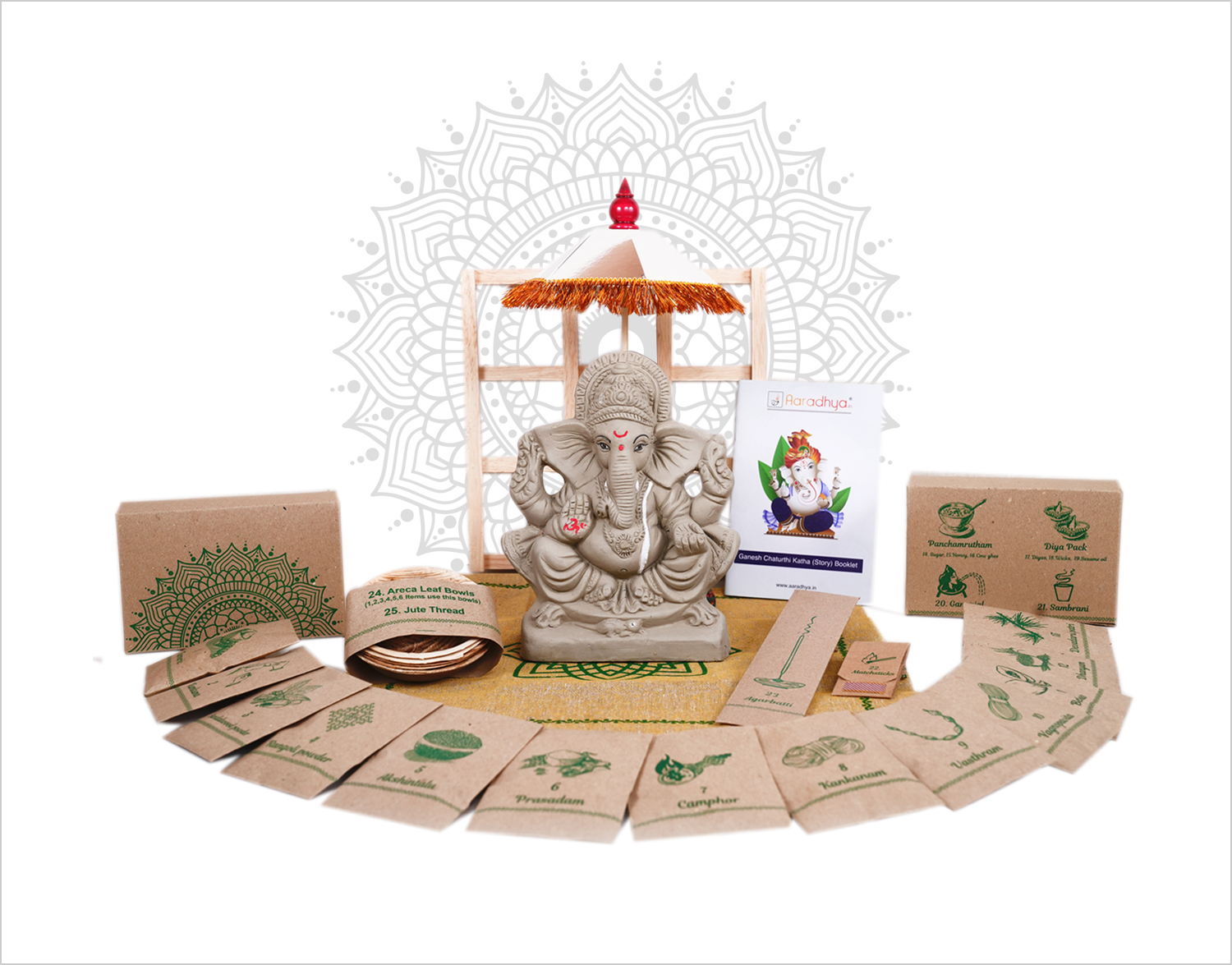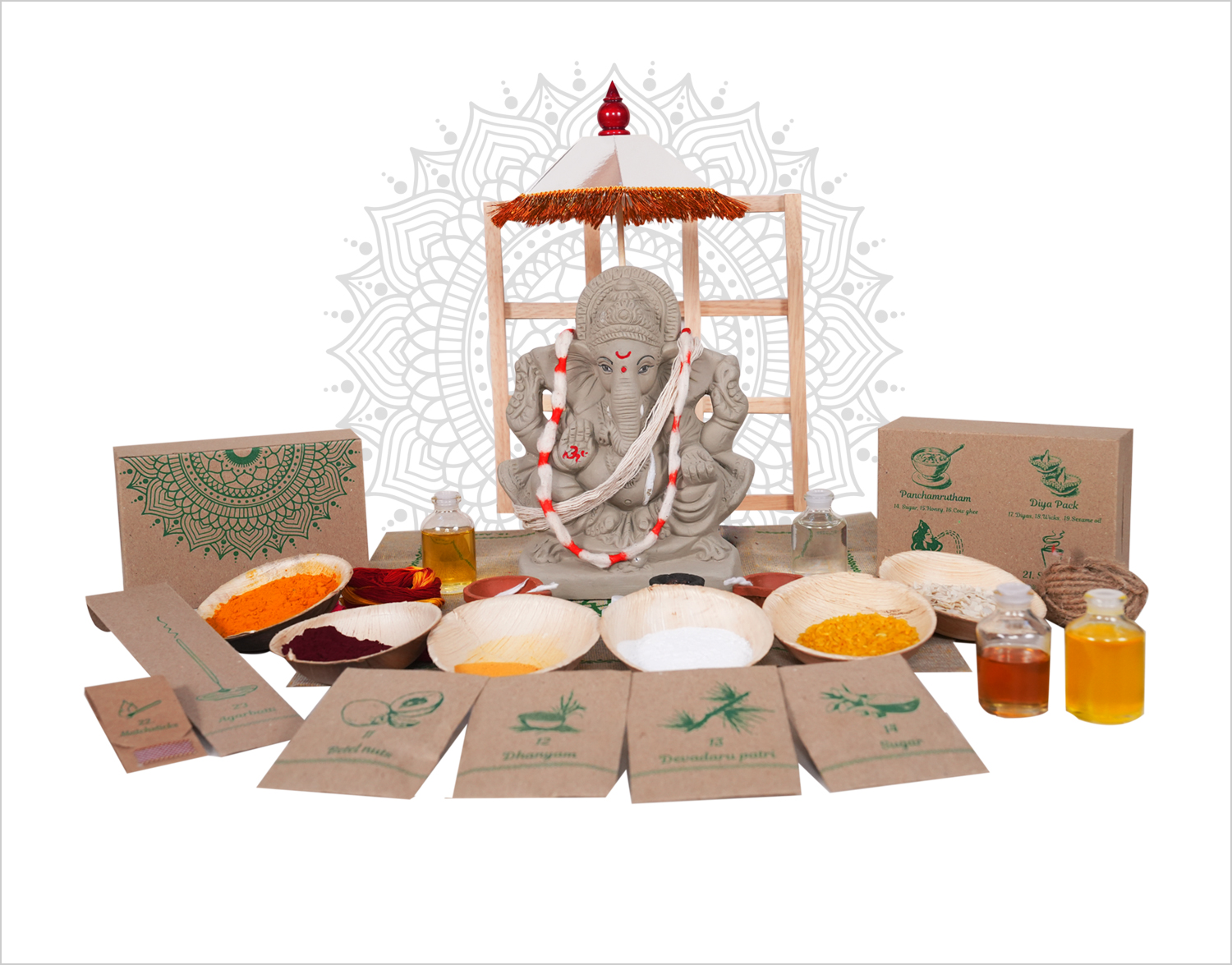 Corporate Ganesh Pooja Kits / Bulk Orders
Quick Overview:
A complete Ganesh corporate pooja kit that includes 8" inch idol, and all essential pooja items. With just this one wholesome kit, you will have everything ready for your pooja and only need fruits, flowers and prasadam. Pooja kits can be collected from the pickup locations near to your locality. This kit will make pooja easy and instructions video is available in the website. Last but not the least, we have thoughtfully made it an eco-friendly kit, not just the idol and items, but the packaging as well!

For corporate or bulk orders, please contact us
Email: sales@aaradhya.in (or)
Whatsapp: 9494563839
Call: 9849610015

Ganesh Chaturthi is on 18th September 2023.
Ganesh Chaturthi Corporate Pooja Kit Details
S.No.
Item details
Quantity
-
8 Inches eco friendly Ganesh idol
1
Turmeric
25 gm
2
Kumkuma powder
10 gm
3
Sandalwood powder
10 gm
4
Rangoli powder
25 gm
5
Akshintalu
25 gm
6
Prasadam
25 gm
7
Camphor
10 Tablets
8
Kankanam
2
9
Vasthram
1
10
Yagnopavita
1
11
Betel nuts
2
12
Dhanyam
25 gm
13
Devadaaru patram
10 gm
14
Sugar
25 gm
15
Honey
25 ml
16
Cow ghee
25 ml
17
Diyas
2
18
Wicks
10
19
Sesame oil
25 ml
20
Gangajal
25 ml
21
Sambrani
1
22
Match Box
1
23
Agarbathi sticks
5
24
Areca leaf bowls
6
25
Jute Rope for Palavelli
1
26
Asanam
1
27
Puja Vidhanam book (Telugu & English)
1
28
Umbrella
1
29
Palavelli
1